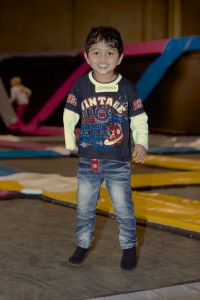 There are two types of limb difference – congenital and acquired ones.
Congenital limb difference
A number of different terms are used to describe children born with a congenital limb difference including 'Congenital Limb Reduction' or 'Congenital Limb Deficiency'.  The term 'Dysmelia' is also used as an umbrella term for all types of congenital limb differences. In the medical community congenital limb differences are considered to be rare.
There are many different causes of congenital limb differences.  Some causes are genetic, some are due to environmental or pharmaceutical factors, whereas others may be because of an isolated issue or syndrome occurring during foetal development. Often there is no known cause for a congenital limb difference.
Some children born with a congenital limb difference may undergo reconstructive surgery to allow a prosthesis to be fitted.
Information about various congenital limb difference conditions can be found on a number of credible medical websites including:
Orphanet – www.orpha.net
WebMD – www.webmd.com
National Center for Biotechnology Information – www.ncbi.nlm.nih.gov
Online Dysmelia Community – www.dysnet.org
Acquired limb difference
A person with an acquired limb difference has had an amputation to remove all or part of a limb. This differs from congenital limb difference (where a child is born with a limb difference) although sometimes a congenital limb difference leads to a limb amputation or reconstruction following the birth.
Generally, however, a limb amputation is required because of trauma (such as a car accident) or it might be due to illness (such as cancer or a severe infection such as meningococcal).