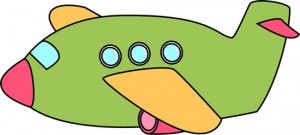 Travelling on airplanes, particularly when prostheses are worn or additional mobility devices are required, can sometimes be stressful for travellers.
All airplane companies are required to support the accessibility needs of travellers but it is important to make the company aware of any specific needs when making bookings.  For information about the accessibility and disability policies and procedures of the main Australian airlines visit the following links (also look for similar links provided on the websites of international carriers):
Qantas – www.qantas.com/travel/airlines/special-travel-needs/global/en
Jetstar – www.jetstar.com/au/en/planning-and-booking/at-the-airport/specific-assistance
Virgin – www.virginaustralia.com/au/en/plan/special-needs-assistance/
Tigerair – https://tigerair.com.au/fly/special-assistance
In Australia the Civil Aviation and Safety Authority provide excellent tips and advice for persons with accessibility needs who are travelling on airplanes – www.casa.gov.au
Airline Travel Tips:
As an airplane is a pressurised environment it may not be appropriate for your child to remove his or her prosthetic limb during the flight.  If your child takes off his or her prosthesis during the flight you may find that the limb has swelled and your child will have difficulty getting it back on. For this reason it is wise to leave a liner on, or use a 'shrinker' in place of the liner. Before travelling in the air it is a good idea to discuss this matter and seek advice from your doctor and/or Prosthetist.
Some airports can be very large and have long distances between where you check-in and where you board your plane. If your child has difficulty walking long distances you may want to request wheelchair assistance (either in the form of a motorized vehicle or travel chair) and/or baggage assistance to get to and from the gate lounge.  This can be particularly useful if your family have to rush to catch a connecting flight.
Sometimes an aerobridge (an enclosed tunnel allowing passengers to board or disembark from a plane without going outside) to link the airport terminal gate to an airplane is not used. If one is not used, generally passengers will need to use stairs. If your child can't manage stairs, airplane staff and ground crew can assist your child to access their airplane in a wheelchair via use of an electric portable lift (cherry picker).
If your child is unable to walk to his or her seat ask whether the airline company can provide you with an 'aisle chair' (a collapsible narrow wheelchair that can travel along the aisle). An aisle chair will allow your child to move easily between the chair and the seat, and provide access to the toilet during the flight.  Most toilets in airplanes have handrails for support.
Comfort and accessibility is important, particularly during a long flight. If your child has a lower limb difference, you may want to book an aisle seat that is near the toilet or you may want to book a seat with more leg room.  If your child has an upper limb difference, you may find that a window or aisle seat on the same side as the limb difference will enable your child to collect food and beverages from his or her sound limb.