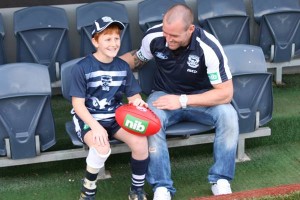 Put simply the term 'community inclusion' means that all persons (irrespective of age, disability, gender, religion, sexual preference or nationality) have a right to participate fully in their community and have the same choices, opportunities and experiences as others.
This concept underpins many of the social policies created by governments, such as Disability Action Plans, and has led to the development of programs that enable persons with disability to participate in activities in their natural environments and with a variety of different people.
A wide range of organisations and government services now offer inclusive activities that allow persons of all abilities to take part in.  These activities might involve sport, recreation or the arts.  A number of services and programs operate across Australia, and most local councils also offer inclusive activities in local communities.
National Activity Information Hubs
Disability Sports Australia – www.sports.org.au
Reclink – www.reclink.org
Nican – www.nican.com.au
Australian Capital Territory
ACT Department of Community Services – www.communityservices.act.gov.au
New South Wales
Ability Links NSW – www.adhc.nsw.gov.au
Accessible Arts – www.aarts.net.au
Northern Territory
Total Recreation – www.totalrecreation.org.au
Queensland
Sporting Wheelies and Disabled Association – www.sportingwheelies.org.au
South Australia
My Support Advisor – www.mysupportadvisor.sa.gov.au
Disability Recreation and Sports South Australia – www.drssa.org.au
Tasmania
Physical DisABILITY Sports Tasmania – www.pdstasmania.org
Association for Children with a Disability (Tas) – www.acdtas.com.au
Victoria
Access for All Abilities – www.aaavic.org.au
Disability Sport and Recreation – www.dsr.org.au
Arts Access Victoria – www.artsaccess.com.au
Wheelchair Basketball Victoria – www.basketballvictoria.com.au
Western Australia
Inclusion WA – www.inclusionwa.org.au