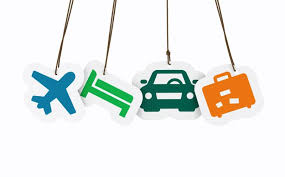 The fact that your child has a limb difference shouldn't stop your family from travelling, but it may require a little more planning and consideration beforehand.  When travelling away from home with your child, or when your child is travelling alone, it is a good idea to be well prepared for the journey ahead.
The following information covers limb-specific travel tips and travel security check information.
General Travel Tips:
Regardless of the type of travel transportation your child and your family are taking there are a number of areas to consider before starting your journey, including:
ensure your child's prosthesis and liners are in good condition, including a pre-travel maintenance check
always carry essential items as carry-on baggage in case luggage is lost
pack items such as stump socks, packing tape, skin dressings, moisturising creams, cleaning agents or spare liners
if your child relies on a wheelchair, ensure you have a maintenance check
bring any medications you need and, if possible, pack two sets (put one set in your carry-on luggage and one in your suitcase)
carry a medical certificate from your doctor for any prescription medications you are carrying or may need
have contact numbers for your child's doctor and Prosthetist on hand in the event of an emergency or in need of advice
find out the contact details of prosthetic facilities in the areas you are travelling to.
Travel Security Checks:
If you are travelling by domestic or international airplanes you child and your family will go through security checks.  However, if you are travelling by cruise ship or some international railways you may also be subject to security checks.  Because of this, and because people with limb differences often face some additional checks, it is important to get to any terminal early.  Other security check information and tips include:
If your child wears a prosthesis, be prepared for an alarm to be set off when your child walks through a body scanner. It's a good idea to let staff know beforehand that your child is wearing a prosthesis.  Security staff will then scan your child with a hand-held wand to locate any metal objects. They may also ask if they can give your child a 'pat down' (ie. light touch over your child's body and over the top of their clothing).  A 'pat-down' should be done by someone of the same gender of your child and you can be there to watch and support your child while it is taking place.
If your child has a lower-limb difference, he or she is not required to remove their shoes. Security staff may ask to do so, however they can simply take a scan of your child's shoes with the use of a hand-held wand.
Mobility aids, such as sticks and crutches, can be taken on planes but they must also be security checked.
Any member of your family may also be asked to participate in a drug and explosive trace scan. This is a simple procedure where the attendant will use a hand-held wand to lightly tap shoes, bags, assistive devices or any other personal belongings.  It usually only takes a minute for this scan.
Any inspections or security screenings should be respectful and conducted within reason.  Although security checks may feel intrusive, remember these security checks are in place for the safety of all travellers.  Screening points also have chairs available for use during security screening checks.