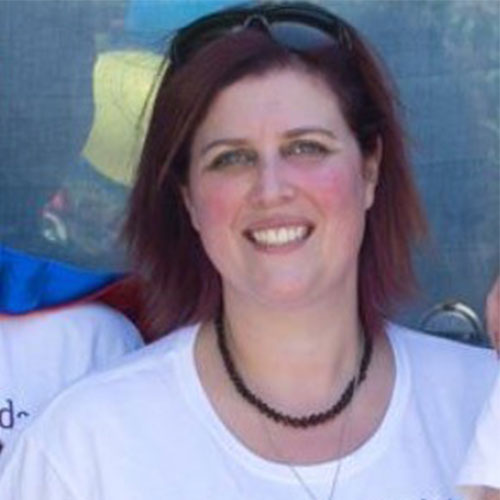 My son Alexander was born with bi-lateral fibula hemimelia and a small hand difference. From birth to three and a half years Alex underwent five surgeries on his hand and two Syme's amputations. I know how hard it was to not have people to talk to before he was born as it's not a common condition. I just want to be able to support other parents with young children or during pregnancy who are faced with all the "what ifs?" that come with having a child with a limb difference. Most importantly Alex is an outgoing five year old that parents can meet, talk to and see that he is no different to other children and doesn't miss out on anything. Between us I believe we are a strong team to help parents and kids overcome some of those scared feelings. Alex also has a twin brother who doesn't have a limb difference, which can sometimes be hard, so I turn to others for twin advice, information about schooling or ideas to provide the best outcomes for both boys.
It is important, as parents, that we are there for each other to offer peer support on the 'down days' and the 'why me' days with someone who just gets it. It's also a chance to celebrate the milestones and achievements that our children and ourselves experience!!  I am also a very open person and am happy to share my story if it will help others.
Sometimes you just need to ask questions of someone who has been there before, not a doctor or a professional, but a parent who has had similar life experiences. The information we share together through peer support helps our children. Without the support I have received I don't know where I would be and most of all Alex benefits by being part of a community that 'gets it'.
I believe that by working as a Peer Support Volunteer I can assist others and help them negotiate sometimes tough situations, and that by acting in this role I'm also aiding Alex to grow up to be a young man that also gives back to young kids.  The more he sees me help and the more I include him as he grows up he will understand that assisting others is just as important as being free to ask for help on days he may need it. I want to offer my support to others, share Alex's story, and talk about how I have made it through the last five years.  The one thing we can all relate to is that sometimes we just need someone to talk to and, to me, having a child with a limb difference means we are just one big family!