Early childhood intervention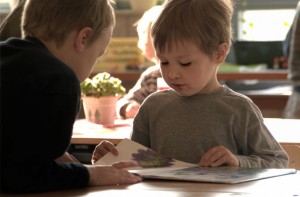 Early childhood intervention is a term commonly associated with the provision of specialised support and services for infants and young children with developmental delays or disabilities in order to promote development, well-being and community participation.
Early childhood intervention services generally support children with disability, and their families, over the period from birth to beginning school. Early intervention support may include therapy, counselling, service planning, respite, access to kindergarten and child care, and assistance with transitioning to school.  The goal of early intervention is to provide families with support and access to services that are tailored to meet the individual needs of the child and provision of support in the child's natural environment, using a family-centred approach.
Federal Government Support
The Inclusion Support Program (ISP) is a key component of the Government's Child Care Safety Net and will provide support to early childhood and child care (ECCC) services to build their capacity and capability to include children with additional needs in mainstream services; providing them with an opportunity to learn and develop alongside their typically developing peers.
If you think your child needs additional support in the early years you may want to speak to your provider about their eligibility under this funding program.
State and Territory Support
Each Australian state and territory offer different early intervention support and services.  To learn more about what support is available in your community visit the following websites:
Australian Capital Territory
www.communityservices.act.gov.au/therapy_act
New South Wales
Northern Territory
http://health.nt.gov.au/Aged_and_Disability/Office_of_Disability/Services_for_People_with_Disability/Intake_Office/index.aspx
Queensland
www.qld.gov.au/disability/families-carers-friends/early-intervention
South Australia
www.sa.gov.au/topics/community-support/disability
Tasmania
www.dhhs.tas.gov.au/service_information/disability/disability_services
Victoria
www.education.vic.gov.au/childhood/parents/needs
Western Australia