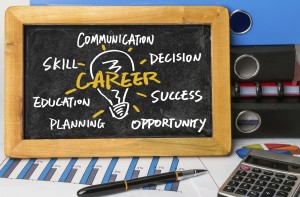 Some young people may be considering or seeking employment upon school completion.  Employment types may include apprenticeships, traineeships or open employment.
Australian apprenticeships and traineeships are a way of combining training and employment and can lead to a nationally recognised qualification.  Apprenticeships and traineeships can be undertaken by anyone of working age and are available to school-leavers, those re-entering the workforce or those wanting to change careers.  Detailed information about apprenticeships and traineeships can be found at the Australian Government website – www.australianapprenticeships.gov.au
Open employment refers to working in the open labour market. Depending on the job requirements an applicant may need to have a qualification (such as secondary school completion or tertiary studies completion) or no specific qualification.
Some young people with a limb difference may want assistance finding employment. A number of Australian Government programs provide specialist support to persons with disability and their employers, including:
JobAccess is a free information and advice service about the employment of people with disability. JobAccess provides information about services, financial assistance and workplace solutions; as well as information about reasonable adjustments, disclosure of disability, disability employment case studies, tools and checklists. www.jobaccess.gov.au
Disability Employment Services (DES) assist people with disability, injury or health conditions to look for a job, find a job and sustain a job. www.humanservices.gov.au/customer/services/centrelink/disability-employment-services