Preparing for kindergarten or pre-school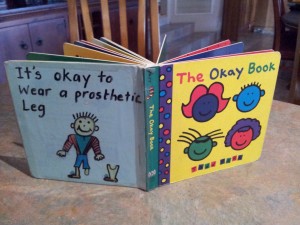 Starting kindergarten and pre-school is often a significant adjustment period for children.  In light of this you might want to consider preparing your son or daughter for this milestone prior to their commencement.
Some preparatory ideas include:
talking to your child about what to expect and why kindergarten or pre-school is important
talking to your child about any concerns he or she has regarding their limb difference and how it will be accommodated in this new environment (you may want to visit the facility in advance so that any physical or emotional concerns are minimised)
supporting your child to manage dressing him or herself, which for some children with limb difference may require additional support or advice from their Physiotherapist or Occupational Therapist
reading to your child every day
encouraging your child to become independent by giving him or her 'alone time'
packing a change of clothes for your child and labelling all belongings
building independence by establishing a 'goodbye ritual' which might see you stay for a short period initially and reducing that to a brief goodbye once your child feels secure and settled
keeping staff informed of any changes in your child's life that might affect their experiences at kindergarten or pre-school.