Transition from school and career exploration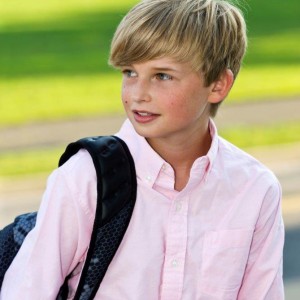 Leaving school is a significant time in the life of any young person. It is a time of great change, of leaving behind the familiar environment of school, beginning life as an adult and exploring new challenges and opportunities.
Planning for the transition from school to adult life should focus on your child's goals and aspirations. When a child is preparing to leave school there are a wide range of options to choose from including further education and training, apprenticeships, traineeships and open employment.
Young people participate in a range of career exposure activities and post-school career planning during their school years; all aimed at assisting them to identify areas of career interest. Opportunities to undertake work experience, work placements, volunteering and visits to further education and training institutions are a great way for young people to explore future career options.
Some young people with a limb difference may require additional assistance when studying at University, TAFE, private training organisations or entering into employment. Assistance may be required in the areas of planning, education arrangements, accessibility, assistive technology or other supports designed to ensure your child's transition post-school is a positive and successful one.
Career exploration
When it comes to choosing a career path it is important to remember that it is OK for your child to change their mind and explore a variety of career options. While significant career planning is conducted at school with teachers and career practitioners, research shows that parents play the most significant role in influencing the career and pathways decisions made by young people.
When considering possible career paths it is recommended that young people think about: their interests, hobbies or favourite subjects; the training and education required for different careers; current growth occupations or industry 'skills shortages'; new or emerging occupations and industries; and, their moral and social values.
Some schools may run sessions to assist parents to become confident in supporting their son or daughter to make post-school education, training and employment decisions. Most secondary schools have dedicated career practitioners (eg. Careers Coordinators, Pathways Planners) to support students and parents during the latter stages of secondary schooling and when post-school plans are being made.
In addition, young people and parents can access a variety of credible websites that provide up-to-date information about post-school education, training and employment.  Some key websites include:
Job Guide – www.jobguide.thegoodguides.com.au
My Future – www.myfuture.edu.au
Australian Government – www.youth.gov.au