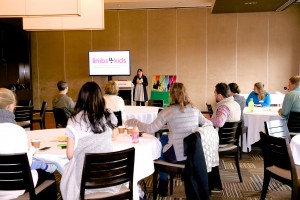 Limbs 4 Kids can offer direct support to parents, carers and family members who support a child with limb difference. Limbs 4 Kids aims to empower and build resilience in families through the provision of information, resources, publications and peer support.
One of the most beneficial ways of supporting parents and families is through the provision of peer support. Limbs 4 Kids can connect parents and families with another person who also has a child with limb difference. We can also connect you with older persons who were themselves once a child with a congenital or acquired limb difference. This peer support may be provided through a face-to-face meeting, a phone conversation, through a Support Group or taking part in online support. If you are interested read about our Peer Support Program.
Joining our closed and moderated Limbs 4 Kids Facebook Group is another way of communicating with other parents, young people with limb difference, adults who were themselves a child with limb difference and professionals.
However, if you find that you (or other members of your family) are not coping and could benefit from professional support there are many services that can assist you.  You or your family members may want to speak to a GP, Social Worker or Psychologist. You or your family members may also want to speak with an external counselling and support service such as:
Beyond Blue – www.beyondblue.org.au (1300 22 46 36)
Lifeline – www.lifeline.org.au (13 11 14)
Men's Line Crisis Support – www.mensline.org.au (1300 78 99 78)
Parent Line – www.parentline.com.au (1300 30 1300)
Kids Helpline – www.kidshelp.com.au (1800 55 18 00)