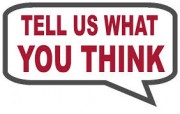 We invite you take part in a survey exploring Limbs 4 Kids resources, publications and the information you would like to receive in 2016.  We are also keen to find out if you are able to assist us in ensuring the program is informative, supportive and sustainable in the future.  Your feedback will greatly assist us in enhancing the program and planning for 2016.
The survey takes approx. 10 minutes to complete and can be accessed at www.surveymonkey.com/r/Limbs4Kids
We thank you so much for taking part!