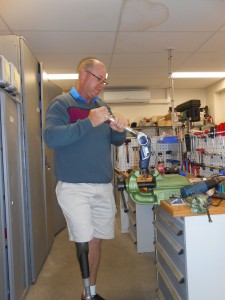 We have uploaded two new articles to the Stories section of the website.
One story is about Shane Luke who lost his leg to cancer when he was 15 years old, and who now works in the prosthetics industry and is a champion golfer.
The second story is about Cynthia and Emma who are currently studying for their Masters in Prosthetics and Orthotics at La Trobe University.  Cynthia and Emma discuss the program, their career goals and interest in working with children.
Both articles featured in the winter edition of Limbs 4 Life's Amplified magazine.