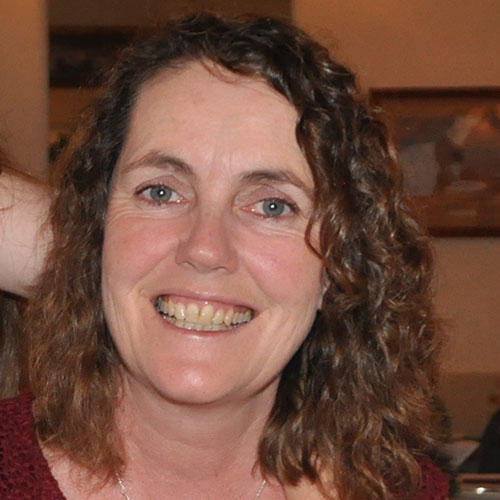 I became a Peer Support Volunteer because I wanted to ensure that other parents of children born with a limb difference, especially lower limb difference, had as much information as possible to help alleviate any fears they may have about how they and their child would manage a limb difference as there was little or no information or support available to us when our daughter was born almost 18 years ago. Our daughter was born with Fibular Hemimelia, had a Syme's amputation at 17 months and now is hoping to qualify for the 2016 Paralympics in Rio in the long jump.
I believe the Peer Support Volunteer role is valuable because receiving first-hand knowledge and hearing the experiences of families who have travelled down the same road often makes new families more at ease with the journey ahead for them and their child.
I think providing peer support can assist other families, as there are so many questions they and their wider support network have, by being able to reassure them that their beautiful child can and will grow up to fulfil their life's potential.
By being a Peer Support Volunteer I have already made contact with some wonderful and amazing families whose children have been born with or have acquired a lower limb difference. The feeling of being able to chat, answer questions, talk about our life's journey as parents of a child with a lower limb difference, and seeing and hearing the relief on their face and in their voices when they realise everything will be ok, is a wonderful feeling. Also, connecting with the very special people who run organisations like Limbs 4 Life (Limbs 4 Kids).