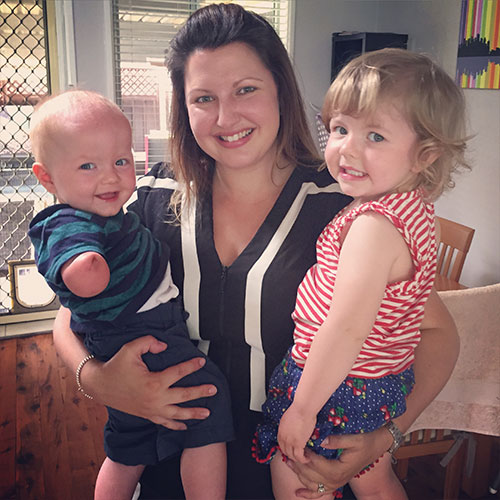 Finding out our unborn son would be born physically different to other children was quite a confusing and isolating experience. No one can really understand it quite like someone who has been through it themselves. As a Peer Support Volunteer I would be very thankful to be able to help someone through this challenging time in their lives.
Peer support is incredibly valuable. Whilst friends and family will support you in the best way they can, emotional and practical support from someone who has experienced similar concerns and fears is priceless. Shared experience is one of the most meaningful connections we can have with each other.
Providing peer support and being in touch with someone who can help you find information and resources means you are not alone. The journey of living with a limb difference is a lifelong one and the support needed is ongoing, not just at the beginning of your journey. Having access to that kind of personalised support can drastically reduce anxiety and helps to build confidence.
As a Peer Support Volunteer I hope to be able to empower myself and others through making someone's journey a little easier. I also hope to learn new information and share meaningful experiences with others. Thank you Limbs 4 Life for the opportunity!