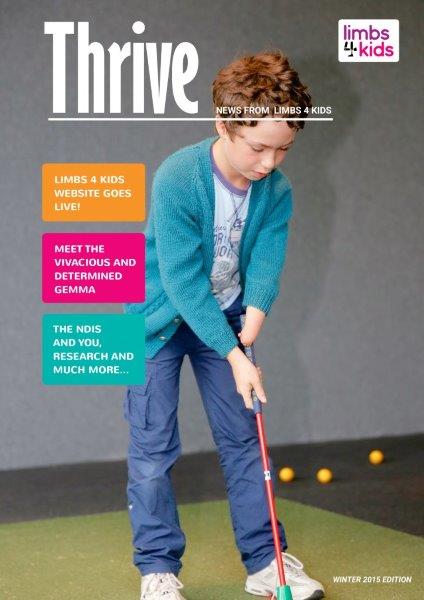 The Winter edition of Thrive magazine is now available.
This edition features:  Gemma's Story; NDIS information; details about how to participate in Limbs 4 Kids research; an article with Shail Maharaj, a Paediatric Physiotherapist in Queensland; information about the international limb difference organisation DysNet from its Chairperson Geoff Adams-Spink; the importance of self-advocacy; and, details about how to get involved in Limbs 4 Kids.
If you would like hard copy versions of the magazine just email kids@limbs4life.org.au or call 1300 782 231.
We hope you enjoy the read!
17th June 2015