Learning that your child has a congenital limb difference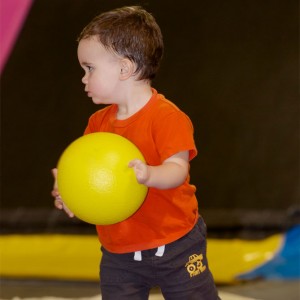 If you have been told prenatally (via a diagnostic test) that you are having a child with a limb difference, firstly congratulations on the impending arrival of your new baby.
Sometimes, however, limb differences are not picked up during routine pre-natal scans and it is only after a child is born that parents learn their child has a limb difference. If you have just given birth to a child with a limb difference we want to congratulate you on the birth of your beautiful new baby.
We understand that learning your child has a limb difference means there will be lots of information to take in and naturally you might feel overwhelmed, concerned, angry and have lots of questions. It is not unusual to feel shock, sadness and grief when you learn that your child has a limb difference. In a way you may be mourning the loss of the baby you were expecting and it is important that you allow yourself time to adjust to this news. These initial feelings can often be because you know little about limb difference, don't know what to expect, don't know how it will affect your child and family and aren't sure how others will react. These feelings generally subside over time and you should not feel guilty about the way you are feeling.
Feelings of worry, sadness or grief are quite normal and the section Health and Wellbeing provides information that can help you through this time.
Most importantly, remember that your child's limb difference is just a small part of who he or she is or will be. Limb difference does not have to prevent your child from achieving the personal goals, independence and aspirations he or she will strive for in life.
If your child was born with a limb difference he or she will naturally develop ways to learn new tasks.  This is not to say that your child may, at times, feel different from their peers.  At times your son or daughter may feel sad, frustrated or annoyed that they are missing all or part of a limb. As your child grows you will also find that you engage in more joint decisions regarding prosthetics and treatment together.
Throughout your child's life, and particularly as they move through key developmental stages, it is valuable to talk about how you all feel.  It is best to encourage your child to ask questions and discuss matters openly when you can.