Alex and his family's story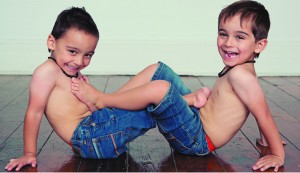 The story of Alex, who was born with congenital lower limb differences which resulted in Syme's amputation of both feet, is featured in the CHILD magazine article 'Heartbreaking Decision to Amputate' (February 2016).
The interview with Alex's mum Allison revealed what it felt like to learn about Alex's limb difference during the pregnancy, his rapid adjustment after his amputations, and what a vivacious and sporty child Alex has become since his birth five years ago. The article also reveals what it is like to be a busy family with twin sons - Alex and Marco.
Alex's humorous side is also shown in the article, revealing that he will say "my legs ran away" or a "monster ate my feet" when discussing his limb difference with others.
This article will resonate strongly with the limb difference community.
CHILD is a free monthly magazine with a focus on national and local content of relevance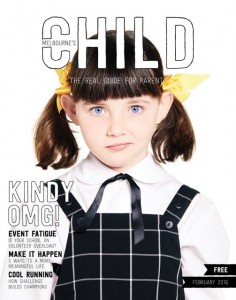 to parents and carers of children from birth to 12 years of age. Visit their website to read a great range of articles!
Visit local stockist to pick up copies of CHILD magazine. Copies are usually available in libraries, toy shops, cafes, pharmacies, medical centres or schools. To find your local stockist call (02) 8876 4800 or (03) 9830 0877.