Ad celebrates diversity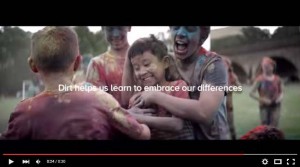 In late 2015 Limbs 4 Life was contacted by an advertising agency seeking the involvement of a child with limb difference in an advisement for laundry powder that would celebrate diversity. Knox Gibson, who lost his arm when he was four years old, was chosen to take part and can be seen showing his incredible soccer skills in the ad which will be shown in Asian markets. It looks like all the children who took part had a fun and messy time making the ad together.
Why not take a look at the Breeze advertisement, featuring the talented Knox, on You Tube.